Disneyland Resort in Anaheim California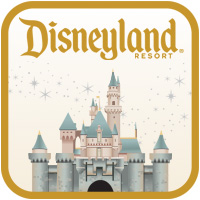 Disneyland is special; not just because it was the first theme park but because it is Walt's park. He was involved with every aspect of developing this sweet park and he launched a tradition of amazing and innovative theme park development that continues throughout the world today. Located in Anaheim, California; Disneyland resort currently has two theme parks, Disneyland and Disney California Adventure. There are three official hotels - Disneyland Hotel, Paradise Pier, and The Grand Californian - and numerous "Good Neighbor" hotels to meet the needs of every budgets. Click the button on the right and see what Disneyland has to offer you.
Mouse Trip Travel is here to help you plan the perfect Disneyland vacation. Our agents love these parks and have specialized training to equip them to help you with every detail of the trip. We also provide theme park touring plans to everyone who books a trip Disneyland through. These expert plans use the very best information available to keep you ahead of the crowds and out of the long lines. Contact us today for a no-obligation quote or a free consultation with one of our travel agents to see how we can help you have a wonderful and memorable Disneyland vacation.
We are happy to provide quotes, additional information, or simply answer questions. Please fill out as much of the questionnaire below that applies to your needs. If you have questions, just enter your question or request in the "Comments" at the bottom of the questionnaire. Would you prefer to talk with a travel agent? Just fill in your name and contact information and skip the rest and someone will contact you; it is helpful if you add a note in the comments box about the best time to call. There is no payment or obligation at this time. When you have completed the questionnaire, submit it by clicking the button labeled "Click here to submit your information and receive a quote" at the bottom of the form. If you are interested in a Disney World quote, please go to our Disney World Quote Page here. If you are primarily interested in a cruise vacation, please go to our Get A Cruise Quote page here. One of our Disney experts will review your information and send a quote via email, or you can call us at (407) 965-2029 (If you need toll free 877 815-6515).
To provide an accurate quote, we will need at least
Your contact information
Your travel dates
The number of adults (18+) and children (0-17) in your party and the ages of the children
If you want us to put a room on hold for you we will need first and last names of each person in the party